Ecopsychology ecotherapy dublin ireland counselling psychotherapy psychology outdoors healing sustainability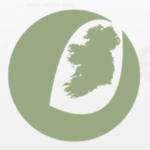 The eeai is a not-for-profit association which is inviting new members to embark with us on a journey to introduce, develop and provide information on Ecopsychology and Ecotherapy services here in Ireland, both North and South.

We are advocates of Counselling Psychology /Psychotherapy, who see the benefits in providing professional services to our communities using sustainable and eco – therapeutic models.
The eeai believes in inviting and involving all the interested members of our communities to have a say in how we grow our services together. We also value input, feedback and membership from anybody, anywhere who has an interest or something to say in relation to the Association. We believe that this approach is holistic and effective.
For further information, enquiries or comments about eeai, or to register free as a Counselling Psychologist, Psychotherapist or Ecotherapist on our upcoming website – please contact us by emailing info [at] eeai [dot] ie