education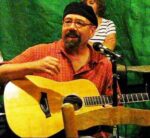 My areas of emphasis within ecopsychology include education, writing and playing music, working for peace, and creating daily opportunities for myself and others to be in nature. I am especially interested in building strong community-based organizations, and in interpreting the Transition Movement and voluntary simplicity for school- and faith-based groups and in ways that reflect my life stage (65+).


While originally trained as a research psychologist in developmental psychobiology, I have developed and taught courses in ecopsychology, peace studies, and social entrepreneurship for more than 20 years. I play music and have released several self-produced albums of original songs as a solo artist and with the folk ensemble, The Emancipators as a means of exploring personal and social environmental issues and raising awareness and funds for two nonprofit organizations — Narrow Ridge Earth Literacy Center and the Oak Ridge Environmental Peace Alliance. Among the ways I work for peace is serving on the board of NRELC, participating in OREPA actions and events, and promoting public policy changes for social justice through organizations such as Friends Committee on National Legislation. In addition to walking, canoeing, and gardening, I have participated in more intentional ecopsychology experiences including Vision Fasts and the Council of All Beings. I am a member of the Religious Society of Friends and several Quaker-related organizations (Quaker Earthcare Witness and Fellowship of Quakers in the Arts).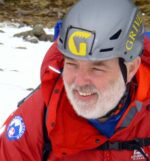 Coach and Ecotherapist. Outdoor Educator and Wellbeing Practitioner, Mindfulness Teacher and Trainer
I am one of two UK delegates on the International Adventure Therapy Committee and am vice chair of the Institute of Outdoor Learning Outdoor and Adventure Therapy Special Interest Group (OATSIG).
I've worked with the UK Mindfulness Trainers Network helping to develop national guidelines for mindfulness teachers and trainers and am an Ecotherapist and Humanistic Psychology practitioner. Having taught at Salford, Lancaster and Manchester Metropolitan Universities I am now researching the role of nature and mindfulness in the Faculty of Health and Science at the University of Cumbria.
An Ecotherapist and Humanistic Psychology practitioner, I have a BSc(Hons) in Integrated Therapy and an MSc which examined the role of environment in improving health. I am a member of the Mountain Leader Training Association and Institute of Outdoor Learning.
My current work includes helping people with chronic conditions as well as those coping with stress and anxiety. In the past I have worked with a wide range of clients, from young people in the Criminal Justice System through to business executives.
In addition to health based work I have been a mountain leader for over thirty years, former military medic and am an emergency care practitioner. I'm also Casualty Care coordinator of a Lake District mountain rescue team and a medic on adventure races. I am a TRiM (trauma risk management) assessor for Mountain Rescue and the Police.
In addition to the listed website I have a blog at:
http://naturallymindful.blogspot.com