mental health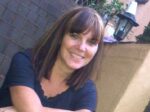 I am a mother of three human children, 3 dogs, birds, koi, guppies and over 400 bonsai in various stages of development. At no stage do I consider myself to be an expert in any, but a lover of all things in Nature. I am firm in my conviction that healing and Nature walks hand in hand.

I am a recent academic having just completed my D Phil in Psychology with the theme: Integral ecopsychological investigation of Bonsai principles, meaning and healing. I am a full time lecturer and HOD in the Department of Psychology at the University of Zululand in South Africa and I also have a limited private practice. I have a registered research project working with bonsai and rehabilitation of perpetrators.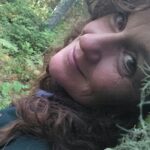 Nature Artist, Writer and Teacher, Graphic Designer, with 4 years of doctoral study research in Applied Ecopsychology with Akamai University through Project NatureConnect
Full bio coming soon as I complete my PhD thesis project!! Please visit my websites, PamelaHoke.com, TheNatureConnection.net, or inVisionBP.com for updatss to nature-comnected blogs, new artworks, books and personal and corporate retreats.