mindfulness
Selina is a registered psychotherapist (PBANZ) in private practice in Christchurch. She has a life-long love of nature which developed by going on multi-day walks from a young age, and being raised with an awareness of our environment and conservation.

Selina has a strong interest in environmental issues and is committed to supporting people with the impacts of climate change. For example, helping people to understand and address the psychological impacts of climate change, developing personal sustainability to reduce burn-out, and offering a place for people to be heard and seen (to counter the denial and invisibility of climate change).

Selina is a practicing Buddhist and draws on mindfulness practices in her therapy work. She also runs mindfulness workshops with activists, and is developing her work to support organisations working directly with issues related to climate change.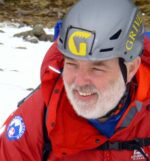 Coach and Ecotherapist. Outdoor Educator and Wellbeing Practitioner, Mindfulness Teacher and Trainer
I am one of two UK delegates on the International Adventure Therapy Committee and am vice chair of the Institute of Outdoor Learning Outdoor and Adventure Therapy Special Interest Group (OATSIG).
I've worked with the UK Mindfulness Trainers Network helping to develop national guidelines for mindfulness teachers and trainers and am an Ecotherapist and Humanistic Psychology practitioner. Having taught at Salford, Lancaster and Manchester Metropolitan Universities I am now researching the role of nature and mindfulness in the Faculty of Health and Science at the University of Cumbria.
An Ecotherapist and Humanistic Psychology practitioner, I have a BSc(Hons) in Integrated Therapy and an MSc which examined the role of environment in improving health. I am a member of the Mountain Leader Training Association and Institute of Outdoor Learning.
My current work includes helping people with chronic conditions as well as those coping with stress and anxiety. In the past I have worked with a wide range of clients, from young people in the Criminal Justice System through to business executives.
In addition to health based work I have been a mountain leader for over thirty years, former military medic and am an emergency care practitioner. I'm also Casualty Care coordinator of a Lake District mountain rescue team and a medic on adventure races. I am a TRiM (trauma risk management) assessor for Mountain Rescue and the Police.
In addition to the listed website I have a blog at:
http://naturallymindful.blogspot.com