psychoanalytic psychotherapy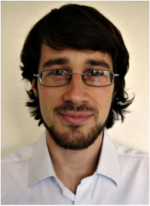 I am an experienced New Zealand (Christchurch) based registered psychotherapist (PBANZ, MNZAP.) I have a particular interest in supporting activist's wellbeing, and supporting effectiveness amongst social and environmental activists and changemakers. I am most passionate about working on climate change, but also have a broad interest in environmental and other social issues.

I identify as a depth therapist – psychoanalytic psychotherapy, and ISTDP (intensive short term dynamic psychotherapy.) I have also researched, written about, and practice ecopsychology/ecotherapy. With some clients this includes doing outdoor therapy sessions, when appropriate. At times I also draw on mindfulness and buddhist perspectives.

At times I am able to offer reduced fees to activists, and am available for sessions via skype for those who are not Christchurch or NZ based.
Selina is a registered psychotherapist (PBANZ) in private practice in Christchurch. She has a life-long love of nature which developed by going on multi-day walks from a young age, and being raised with an awareness of our environment and conservation.

Selina has a strong interest in environmental issues and is committed to supporting people with the impacts of climate change. For example, helping people to understand and address the psychological impacts of climate change, developing personal sustainability to reduce burn-out, and offering a place for people to be heard and seen (to counter the denial and invisibility of climate change).

Selina is a practicing Buddhist and draws on mindfulness practices in her therapy work. She also runs mindfulness workshops with activists, and is developing her work to support organisations working directly with issues related to climate change.