research
Dr Caryl Sibbett, Art Psychotherapist (HCPC Reg.), BACP Reg. Senior Accredited Counsellor / Psychotherapist, supervisor, trainer, researcher and artist.
"We who are together are one".
My work encompasses art psychotherapy, counselling, supervision, training, research and art. A core theme of my work is eARTherapy – a synthesis of Art Psychotherapy, Counselling / Psychotherapy and Ecotherapy, working with and for nature.
The concept and vision of Kairos Consultancy originated in the mid 1990's in Northern Ireland. A key aim is to nurture wellbeing, fostering creative time and space, with and for nature. I am committed to ecotherapeutic and 'earth caring' values.
I value nature, all creatures, and our diversity and interconnectedness. Key components of my eARTh-based practice include promoting: eco-creativity; an eARThing of practice, the curriculum and research; and working with and for nature.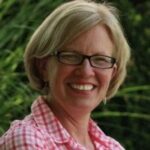 Nature centered not-for-profit co-director
Kimberly (Kim) Keenan, MS, MSW, LCSW, PhD is a Licensed Clinical Social Worker for the State of Illinois and adjunct professor of graduate studies at The University of Illinois. She earned her PhD in Applied Ecology and has been regionally and nationally recognized for her work specializing in improving food systems within vulnerable communities. In addition to having maintained a thriving family therapy practice, Kim is a national speaker, educator and freelance writer. She is the author of Anxiety Mapping for Kids and has been a contributing author of over 20 articles in her 28 years of experience working with families and communities. Her research in the health benefits of nature is featured in Health Environment & Research Design Journal, "Nature Contacts: Employee Wellness in Healthcare", Winter 2015. In 2012, she created her own not-for-profit, The gitm Foundation, where she serves as education and research director. She serves on the Illinois Alliance to Prevent Obesity Taskforce, the Homegrown by Heroes Illinois State Veteran Agricultural Workgroup and directs the Tri County Fresh Food Hub.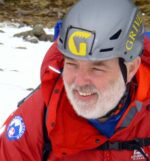 Coach and Ecotherapist. Outdoor Educator and Wellbeing Practitioner, Mindfulness Teacher and Trainer
I am one of two UK delegates on the International Adventure Therapy Committee and am vice chair of the Institute of Outdoor Learning Outdoor and Adventure Therapy Special Interest Group (OATSIG).
I've worked with the UK Mindfulness Trainers Network helping to develop national guidelines for mindfulness teachers and trainers and am an Ecotherapist and Humanistic Psychology practitioner. Having taught at Salford, Lancaster and Manchester Metropolitan Universities I am now researching the role of nature and mindfulness in the Faculty of Health and Science at the University of Cumbria.
An Ecotherapist and Humanistic Psychology practitioner, I have a BSc(Hons) in Integrated Therapy and an MSc which examined the role of environment in improving health. I am a member of the Mountain Leader Training Association and Institute of Outdoor Learning.
My current work includes helping people with chronic conditions as well as those coping with stress and anxiety. In the past I have worked with a wide range of clients, from young people in the Criminal Justice System through to business executives.
In addition to health based work I have been a mountain leader for over thirty years, former military medic and am an emergency care practitioner. I'm also Casualty Care coordinator of a Lake District mountain rescue team and a medic on adventure races. I am a TRiM (trauma risk management) assessor for Mountain Rescue and the Police.
In addition to the listed website I have a blog at:
http://naturallymindful.blogspot.com