sacred connection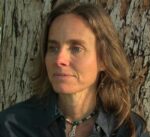 Wild Rhythms is about deep connection to the world of spirit, the earth, and all its inhabitants.

Through spiritual coaching, shamanic-style journey work, animal and nature communication, personalized retreats, field-based workshops, and professional trainings Wild Rhythms helps you engage sacred connection with Earth and Spirit.
Since 2003, Deb Matlock has provided personalized, transformative educational programs and support for individuals and groups seeking to develop their spiritual connection with the earth and their ability to communication with the natural world. Nestled in the foothills of the Rocky Mountains, the work of Wild Rhythms emphasizes deep connection to the wild world and all of its inhabitants.
Deb grew up in Colorado and brings to her work a deep love and passion for Earth and every living being. Since childhood she has experienced an unusually deep and communicative connection with the earth and the animals she encounters. As a child, her first best friend was a dog named Jenny and since then her life has been formed and enriched by her relationship with all of the life around her. She has spent nearly twenty years refining these relationships and learning how to offer assistance to those who wish to deepen their own connection to the spiritual and physical worlds.
Deb has spent the last several years working as a professional environmental educator and naturalist. She mentors and teaches students at Prescott College and Colorado Mountain College, and assists people and animals through spiritual coaching and shamanic-style journey work. She is also dedicated to exploring her own spiritual connection to life. Over the last fifteen years, Deb has passionately refined her natural ability to experience shamanic –style journeys and her capacity to act as a spiritually focused life coach.
Her environmental education work includes teaching in the field, offering professional trainings and presentations and conducting research on the connections of spirituality to environmental education. Her research has been presented nationally and internationally and continues to be a strong focus. She has vast experience designing programming and evaluating curriculum and is currently Vice President of the Board of Directors for the Colorado Alliance for Environmental Education.
Deb holds a Master of Arts degree from Prescott College in Environmental Education. She has studied extensively with Chris Davidson of Ancientways Center for Shamanic Training. She is a certified Life Coach with the Coach Training Alliance and is a Wilderness First Responder thru the Wilderness Medicine Institute of NOLS.
Deb is pursuing a PhD in Environmental Studies at Antioch University New England focusing on multi-species perspectives, environmental education and the development of empathy. Additionally, she is studying animal behavior and dog training so she can further support her animal clients and their people.
Her personal mission is to help others explore the wildness within themselves as well as their love and connection to the amazing world around us. She is dedicated to working in service to the wild spirit that lives within all.