Eco-Art Course Offered Online
Posted on August 31, 2012 by Amy Lenzo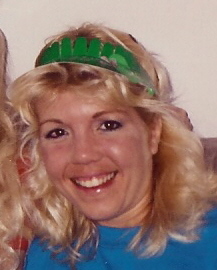 from Dr. Theresa Sweeney
Would you like to feel as good in your daily life as you do when you spend time outside or with a pet? Learn how you can create moments that let Earth teach.
Dr. Theresa Sweeney, pioneer of Eco-Art therapy, author and Dean of the Applied Ecopsychology program at Akamai University, has launched a new online accredited class and certification program in Eco-Art Therapy, a scientifically proven way of restoring balance, deepening connection, and adding more joy and meaning to one's life and the lives of others.
In the program she introduces fun, practical art and nature activities that anyone can use and teach to increase personal, social and environmental well being. You do not need to be an artist to take the class… It is not about learning art skills, but rather uses the creative process of art-making as a tool for expanding awareness and accessing your innate natural intelligence. Certification contributes potent extra benefits to any therapy, profession or healing practice. CEU credit is also available through Portland State University.
For more information see www.ecoarttherapy.com or email Dr. Sweeney at keleka (at) frontiernet (dot) net.
* * * * * *
Dr. Theresa Sweeney is an experienced Eco-Art Therapist, educator, artist and author of Owl Winks and Forest Songs – Finding Wellness in Nature's Wisdom. Her interest is on infusing traditional psychology with nature-based practical learning and art. She works to promote self-knowledge and growth through a unique set of experiential art and nature activities, which she developed and continues to refine. She is Dean of the Applied Ecopsychology Department at Akamai University, Hilo, Hawaii, and offers CEU credit on online accredited certification in Eco-Art Therapy. She writes a column about the art of nature-connecting in the journal Stone Voices.