Nature's Healing Touch for Dementia
Posted on February 7, 2016 by Amy Lenzo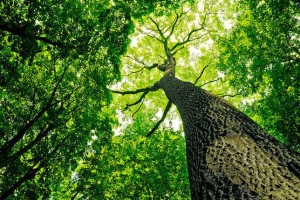 Author, Ecotherapist, and ICE member Linda Buzzell runs a small but very active mailing list for eco-therapists, and there are often wonderful exchanges on it.
One conversation thread I thought was of particular interest started with a link Linda posted to an article citing research about the value of gardening and being outside for the mental and physical well-being of people with dementia.
Linda's post was followed up with a lovely personal comment from one of the list members about how her mother had spent her last years in a hospital-connected care center with a wetlands park where they would spend many peaceful hours together bird-watching. That post, in turn, was followed by one from another member sharing two videos about Matthew Lysobey, a visionary director of the Arroyo Care Center whose philosophy places the natural world at the center of keeping elders healthy and full of life.
This series of exchanges was both inspirational and of practical value to me, so I thought I would share it here in case it would be of help to others, too.