by Mary A. Hernandez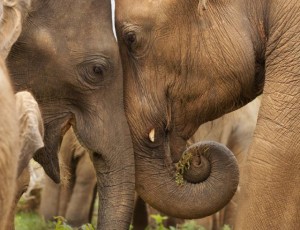 After a successful Kickstarter campaign, Hamish John Appleby is working on the publication of his book, Proboscidea – the Emotional Lives of Elephants.  This 190-page book will be sent to eligible Kickstarter funders in March 2016, according to the crowdfunding site.  Thereafter, the picturesque book will be available through the main website at www.proboscidea.org.
Proboscidea – The Emotional Lives of Elephants focuses on Asian elephants whose numbers, Appleby noted, are considered "critically endangered" at roughly 25,000-40,000 individuals.  In comparison, the larger African elephant, whose valued tusks leave it greatly vulnerable to ivory poachers, are 470,000 in number (World Wildlife Fund, n.d.).