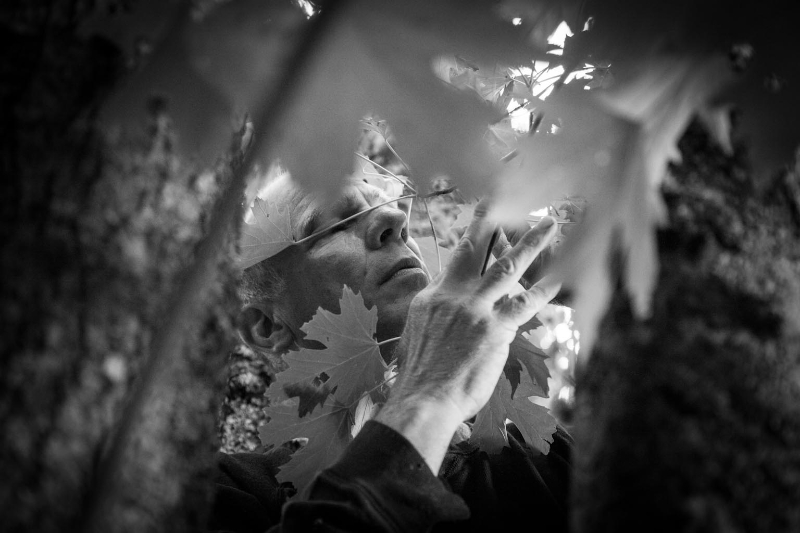 How do we quiet the monkey mind and receive our environment? And once we are in relationship with place, how do we engage and interact?
Embodying Nature Download PDF (93K), by Jamie McHugh
In this somatic and expressive approach to becoming more fully human as elemental creatures, Jamie McHugh combines the technologies of breath, vocalization, contact, movement and stillness to occupy the soma/psyche, open the portals of perception and invite in the spirit of place. He discovers how tree, rock, sky, and water reflect aspects of our being through this sensory-motor encounter.
Author Bio: Jamie McHugh is a somatic coach, dancer, and artist living on the California coast. The creator of Somatic Expression® – Body Wisdom for Modern Minds, Jamie has guided somatic-expressive encounters with the natural world for the past 25 years in Europe and the United States.
Photos of Jamie McHugh by Gregory Bartning