Orion is one of my favorite magazines. It's an extraordinarily beautiful and well-put-together quarterly publication celebrating Nature and Culture, featuring stunning photography and articles about subjects I want to know more about by authors I am stimulated & inspired by.
They carry absolutely no advertising; their income is entirely subscription-based, which is an incredibly challenging economic model to sustain. So when they ran a Kickstarter campaign last month asking for help producing a special 35th Anniversary issue, I was more than happy to support them.
To give you as taste, here's a little excerpt from from the current issue – Stellar, about Stellar Jays, by Peter Friederici.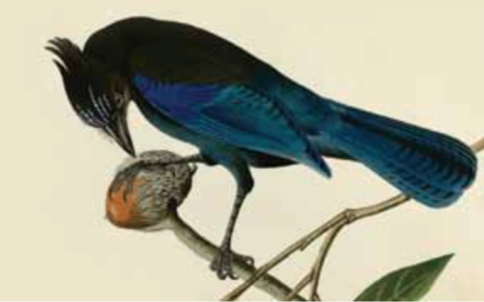 Their Kickstarter campaign is still going, although they have reached their immediate goal. Given that a magazine of this caliber & integrity will need our ongoing support if it is to survive and thrive, I urge you too to contribute generously.