According to media reports, 2016 was the 25th anniversary of the birth of the Internet, although a case can be made for birthdates as early as 1989. Email discussion lists were one of the early uses of the Internet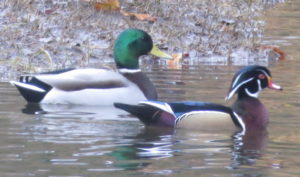 , and the second half of the 1990s saw the creation of a large ecopsychology group moderated by the late Claudia Robinson. A number of participants discovered that her moderation was somewhat immoderate and left her list to create a new, smaller, but more inclusive ecopsychology discussion list. Several members of the list attended the "For the Love of Nature" conference in Scotland, co-organized by a member of that small list, Brendan Hill of the Centre for Human Ecology.
The list had a diverse membership from around the (mostly English-speaking) world with members in the US, Canada, the UK, Australia, New Zealand, South Africa, Belgium, and France. There was a consensus on the list that there was a need for enhanced communication beyond our small email list and occasional conferences. We had an extended discussion of our next step: Should we create an academic association with a peer-reviewed journal or should we have a very loose organization with a website and a more open magazine format? Informality and the magazine carried the day.
We called ourselves the International Community for Ecopsychology (ICE) and created the first versions of this website www.ecopsychology.org and our internet magazine Gatherings. All the work was performed by volunteers and all expenses (registration and hosting fees) were covered by donations from the members of ICE. By consensus we agreed not to carry commercial advertisements, charge for directory listings, or sell anything.
The first edition of Gatherings appeared in late 1999. The internet was still in its childhood and information was difficult to find. Google had only been online for a year and Wikipedia was still two years in the future. The response to our effort was large and positive and there was no question that we were filling an important need: Our directory soon had more than 100 listings from 25 different countries and our articles were being widely cited.
But as the Internet reaches 25 and ICE approaches 17, times are changing. The field of ecopsychology now has academic journals, there are several national and international organizations, numerous web sites, and active discussions on Facebook and probably elsewhere. As the ecopsychology community has changed, so has our ecology: Climate change and other global issues have made environmentalism and environmental issues much more prominent and critical than they were, while ecotherapy and nature healing have become almost mainstream.
What is the continuing role for www.ecopsychology.org? Where do we go from here? It would be great to read comments from our readers, supporters, current and former members, and maybe even future members of ICE.