TABLE OF CONTENTS
ARTICLES

Trees Trees are astounding
John Swanson

Why would anyone go to jail to save trees? John Scull

Why we might go to jail to save trees

A virtual conversation on the loss of a tree

Trees and Death
Amy Lenzo

Sacred is a Tree
Margaret Bates

Being in Season A Weekend in the Wilderness
Kara Powis

Put some sky around your heart body-centered communication with the living world.
John Stowe

Life at the Edge Rethinking the Human-Environment Relationship
Rich Coon
BOOK REVIEWS

The road to extinction is paved...
John Scull

Orlando
Amy Lenzo

Communing with Nature:
A guidebook for enhancing your relationship with the living earth
John Scull


POETRY

The Live Oak Chronicles
Alan Keitt

Would Dylan Thomas have survived eugenics?
Damian Finn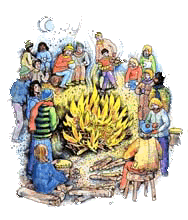 Gatherings:
Seeking Ecopsychology
---
Winter Issue: December 2002
Editor ~ Harriet Greenwood
Fire llustration by Alexi Francis

---
Welcome to the Winter issue of Gatherings
The strand running through this issue is trees. Some of us have been involved in saving forest and woodland. John Scull was asked to be an expert witness on why anyone would go to jail to save trees, and several of us contributed our thoughts.
The sudden felling of a much loved tree started a conversation about our relationship to trees, how real the connection is.
John Swanson's article explores the many facets of what trees mean to us.
Amy Lenzo talks about the tree as symbol of the cycle of being, the nature of life and death.
Margaret Bates has researched cultures where trees are regarded as sacred and compares this with our own sometimes conflicting attitudes.
In addition John Stowe gives us ways of getting our bodies back in touch with the earth.
The human - environment connection is also the theme of Rich Coon's article.
Kara Powis shares her experience of a weekend in the wilderness as the season changes.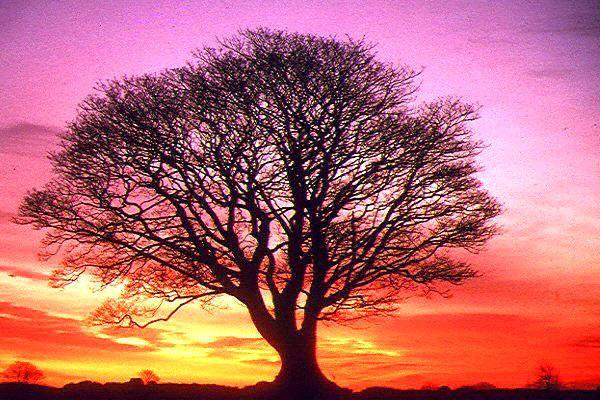 ---
We hope you've enjoyed this experience of Gatherings. If you have any comments on what you read in this issue, suggestions or contributions you'd like to see - or make - in the next issue, please contact the Gatherings editor.